Powerful and Simple-to-Use Laser Engraver
Wainlux K6 Laser Engraver   Meet the Wainlux K6 It's time to leave the large expensive engraver behind. Start with a Wainlux K6 and bring it with you where you go. It's the perfect portable art studio you can bring anywhere!    What Everyone's Saying about Wainlux K6   Engrave...
customers are viewing this product
Wainlux K6 Laser Engraver
Meet the Wainlux K6
It's time to leave the large expensive engraver behind. Start with a Wainlux K6 and bring it with you where you go. It's the perfect portable art studio you can bring anywhere! 
What Everyone's Saying about Wainlux K6




 
Engrave Your Design on Almost Any Object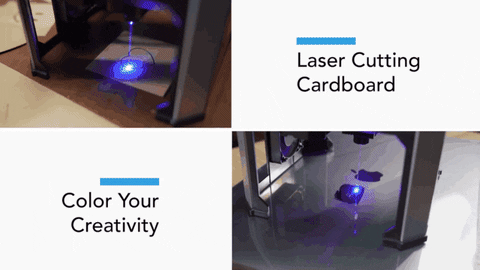 Wainlux is simple to set up, easy-to-use, and extremely stable. Its powerful laser is capable of engraving your designs clearly and quickly on almost any surface, from wood to rubber. Unleash your creativity with the world's most compact, powerful, and easy-to-use engraver.   
Simple Connect, Smart Control
Just connect your computer or smartphone to the engraver to start creating! Using either a cable or Wi-Fi, once you connect you'll select your design in the App and start the engraving process.  
Connect with your phone through WIFI by using the Wainlux APP (Ace engraving). It's easy to use and lets you edit your photos and design without needing a computer.
Using the WIFI connection with high speed and stable transmission won't be limited by distance and it'll provide more functions. You will also have two modes to set up the WIFI:
1) Wainlux K6 will create a WIFI hotspot network for you to connect to;
2) Wainlux K6 can be connected to your local network via WIFI and your devices can connect to Wainlux K6 as long as they are in the same network.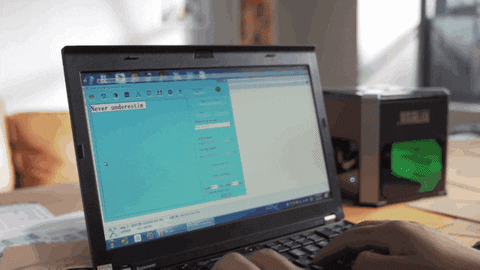 You can also connect via USB to connect your Windows or Mac computer. Once connected you can edit your designs with our software, where you can easily transform your photos into a creative engraving.
Preview and Engrave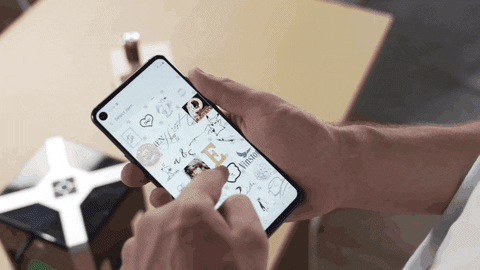 Wainlux K6 projects a preview of your image on the surface before engraving! It displays the planned size of the engraving, making it super easy to see where your finished project will be located. Users are able to adjust the size and position of the laser. Once it's lined up to your object, just press START to begin creating!
Small Size. Powerful Laser.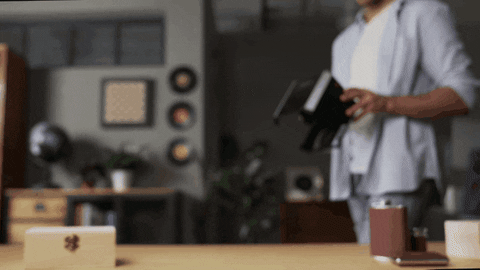 Leave the large pricey Engraver behind and bring your Wainlux K6 with you where you go. It's the perfect tiny art studio you can bring wherever you go!
Its 3000mW laser power makes it 3x faster and more powerful
 than any other portable engraver. It makes engraving on harder surfaces a breeze!  
Built For Safety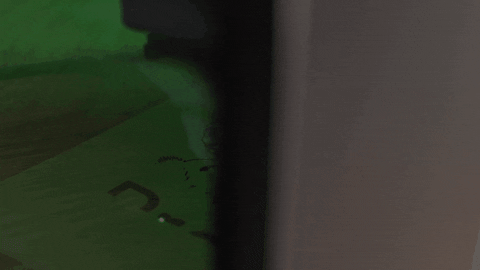 Laser Shield:  Built-in protective lenses means you don't have to wear safety glasses or attach independent shields. We wanted to create something you can set up quickly without giving up on safety.
Movement Protection: Using a sensitive 3-axis accelerometer for motion deception, it will notice an accidental movement during operating, and Wainlux will shut down immediately.
Overheating Monitoring: Wainlux works in any environment with enough heat dissipation. If the inner temperature approaches its heat threshold, Wainlux turns itself off for user and device safety.
Safe For Engraving Food: Laser engraving on the surface of food won't cause any chemical reactions and toxicity. With a low laser power, it's just burning the food surface. The food is 100% safe to eat.
Engrave On Any Size
Thanks to its innovative rail and baseless design, the Wainlux can engrave objects of any size so long as they are kept horizontally stable under the laser's XY axis.
One-Click Offline Engraving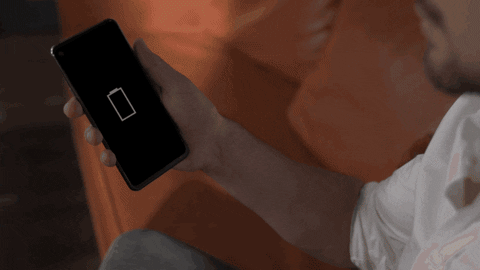 The mobile phone or computer can work continuously in an offline state, and at the same time, the last pattern can be memorized and manually engraved. Easy to duplicate the engraving work or bulk work without re-setup.
By including a One-Click Button for offline engraving, you can set your Wainlux to engrave without a constant connection.  
How K6 Improves On Previous Models 
Many cheap laser engravers on some e-commerce websites are using our old ODM solution for Wainlux K2 / K4 a few years ago. Wainlux K6 is the lastest of our ODM solution.  It has been upgraded connection to smartphone App via WIFI from Bluetooth and increased the laser power to 3000mW. With the brand-new closed hidden design for the machine body include an electric motor and circuit board, the new design makes the product more compact and stable. The new power supply solution that has the certificate of CE,uL,PSE,KC provides more stability of power output. Also, the stroke switch has been developed to enhance productivity (open the machine and automatically reset to detect the maximum engraving area of ​​the product).